Testimonials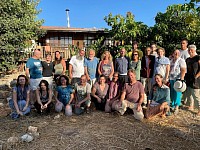 Meditative Self-inquiry Retreat in Israel 2021
Naomi Gerstein, A Mindfulness Teacher in Israel

"My journey in a 3-day retreat of self knowledge, with Mukesh, was a profound transformational event. A friendly non-judging atmosphere, made a group of interested "strangers" into a compassionate one, inquiring together. I
t was heart opening and I feel truly blessed to have found live authentic teacher and exploration in my life time." 
Michele Hayden, Canada
"...I just wanted to say what a privilege it was to be able to participate in the retreat with Mukesh and the group.  His insights and his way of clearly communicating the essence of Krishnamurti's teachings are exceptional as is his kindness."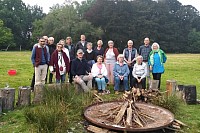 Belgium Retreat 2021
Joost de Wulf, Belgium
"So grateful that you bring together serious human beings in this deep inquiry. With an open mind, you show by your own presence and in the way you give space to anyone's voice and observations, that the inquiry, the being authentic and living these teachings are one and the same thing. Even after a decade of attending your retreats, I always come back, to find new friends and feel and being deeply nourished and connected."  
Norbert Csatary, Germany
"Attending two retreats with Mukesh in Belgium and Germany was a truly profound transformational process for me. Mukesh facilitated the journey in a unique enquiring gentle way from moment-to-moment for all participants. Stillness and silence emerged for me without words in a special mystical way. I strongly recommend working with Mukesh."
Osnat Bar-Or, An Artist and Activist in Israel
"I am so grateful for the opportunity to learn with Mukesh during his last visit to Israel. His profound teaching, along with his humble, attentive and loving presences, made me experience the healing potential of the quiet mind and understand (experientially) how all this is related to love and connectedness. Looking forward to the next retreat!"