INNER SILENCE, PURE AWARENESS & LOVE: A Deep Meditative Retreat in Mönchengladbach, Germany: 28 – 30 April 2023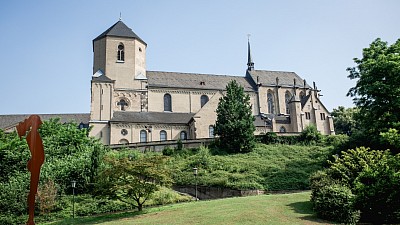 INSPIRATION
"In the light of silence, all problems are dissolved." -  J. Krishnamurti
The source of most of our problems in work, life and relationships is a noisy mind which mechanically lives and reacts from its past baggage. Living with anything that is dead, false or untrue brings great mental and emotional suffering. This retreat is an invitation to uncover and awaken that timeless source of wisdom inside us which can see clearly what is false and non-essential in our living and be free from an unnecessary heavy burden that blocks the natural flow of pure joy, creativity, contentment and love. 

We are going to explore existentially the following questions in this retreat: 
·       Can we awaken a source of wisdom within, a guide and inner compass to navigate the enormous pressures and challenges of modern society? 
·       What are the great hidden potentials and powers inside us which can help us to meet life fully?
·       How to meet our fears, emotional reactions, sorrows, hurts and traumas in a non- reactive way? 
·       Can there be inner peace, confidence, and trust in meeting the unknown? 
·       How can we allow inner silence, pure awareness and love flower in our daily life? 

FOR WHOM? 

The retreat offers a safe, serious and caring space to discover ourselves, meet our deep essence and look at our whole life in a fresh, creative way, whether we are a seeker, a mindfulness practitioner, a coach, a therapist, an artist, a teacher, a professional from any field, a leader, a change-maker, a parent or simply a student of life. 

ABOUT THE FACILITATOR
MUKESH GUPTA is a worldwide frequently invited speaker and traveling teacher for meditative and transformative retreats, workshops and seminars. He has been on this transformative journey for more than two decades and is deeply inspired by J. Krishnamurti, Buddha and non-dual teachings. He has conducted over two hundred retreats and seminars. During his long experience of working with students, teachers and professionals from all over the globe, Mukesh developed a unique "Meditative & Transformative Self-Inquiry" approach which is primarily based on the exploration of existential questions from a still, non-reactive mind and compassionate attentive presence. He is the founder of the School for Self- Inquiry. www.schoolforselfinquiry.org 

FULL PROGRAM 
Friday 28 April 2023: 15:00 – 18:00 [First Meeting] 
Saturday 29 April 2023: 10:00 – 17:30 [with a lunch break] 
Sunday 30 April 2023: 9.30 am until 13.30 
[With some flexibility seeing the need of the group] 
RETREAT VENUE
The program will take place in the old abbey of Saint Vitus in Mönchengladbach. You will need to arrange your own night stay if required. The address of the venue is: Pfarrsaal St. Vitus, Abteistraße, D- 41061 Mönchengladbach, Germany

CONTRIBUTION FOR THE RETREAT
A voluntary donation from the heart - € 150 or more - to support the retreat.
REGISTRATION AND RESERVATION
As seats are limited please contact Joachim Heinrichs preferably by email as soon as possible.
Telephone: +49-1602930400, +492161556070